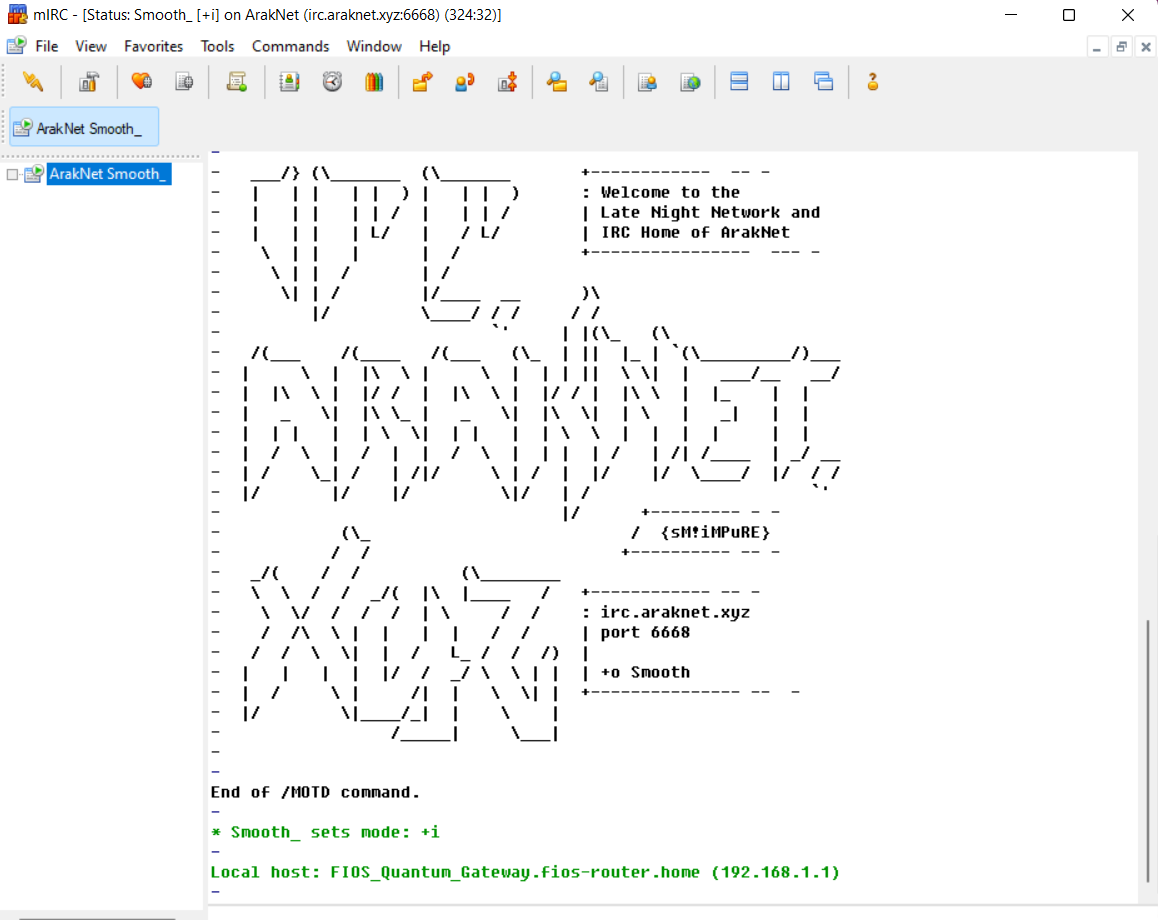 IRC - Inter Relay Chat
is a text-based chat (instant messaging) system. IRC is designed for group communication in discussion forums called channels, but also allows one-on-one communication via private messages as well as chat and data transfers including file sharing.
ArakNet
has it's own IRC server and you can connect to it at this address:
irc.araknet.xyz 6668
. Special thanks to
Pequito <PHENOM>
and
Ktulu <PHENOM>
for helping me get this iRC Network setup. There are several ways that you can connect to the
ArakNet IRC Server
. Our default IRC channel is
#araknet
, but you can create your own channels if you want to.
You can connect to the
ArakNet IRC Server
using a desktop IRC client such as MIRC(Windows) or XChat(Windows/Linux). There are other desktop clients available, but these are the most popular clients that many use on the internet.
You can also connect with a BBS mod.
Opicron<PHENOM>
created an IRC mod called iChat which will soon be available on the Phenom Production website (
https://phenomprod.com
). Until then, logon to his board at
The Forze BBS
- telnet:
bbs.opicron.eu port 23
and download his latest version.