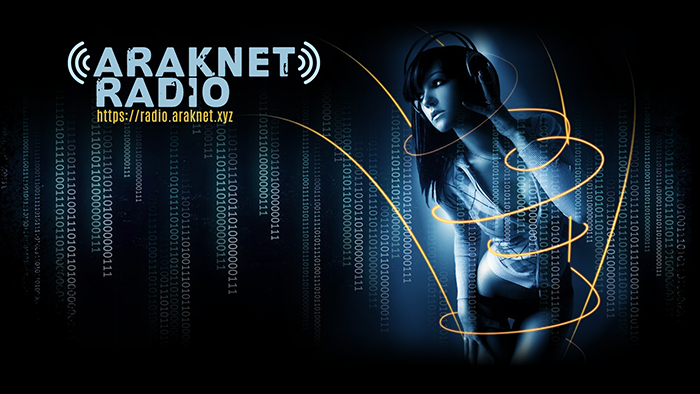 What is an
Underground Scene Network
without a
Underground Scene Radio Station
? They go hand in hand.
ArakNet Radio
will bring you the best scene music along with exclusive scene radio shows (example: A.R.T.S. and Sample Central).
Special thanks to
Stackfault
for hosting our ArakNet Radio streaming service. Give his board
"The Bottomless Abyss BBS"
a visit at
bbs.bottomlessabyss.net:2023
. He runs an amazing Mystic board and discusses topics such as hacking and Cyber Security.
You can connect and vibe with our cool tunes at:
https://radio.araknet.xyz/
or listen to it LIVE on audio player below.
Special Thanks and Greets to: StackFault<PHENOM>, GngrDr3dM4n, MeaTLoTioN, Ktulu, and Cranksy for their support and contribution to
ArakNet Radio
.

Now Playing

LIVE

on ArakNet RADIO:
Title:
Artist:
Press

PLAY

button to listen to the LIVE stream.